Ligue 1
Football News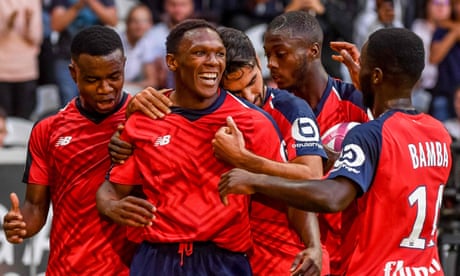 Ligue 1
Aug 13, 2018
Lille are finally over Marcelo Bielsa and ready to fight for Europe
Christophe Galtier's conservatism has allowed Lille to make careful but...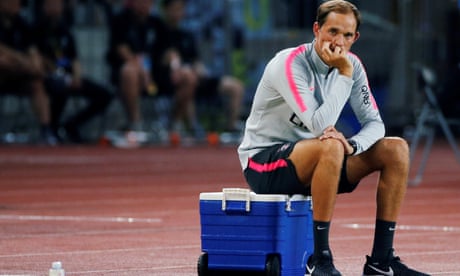 Paris Saint-Germain
Aug 12, 2018
PSG expect European excellence after letting Thomas Tuchel make his mark
The French club should retain their Ligue 1 title but their German coach...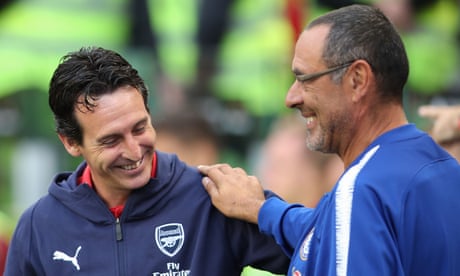 Football
Aug 10, 2018
Football quiz: are you up to speed on the managerial merry-go-round?
A lot of Europe's big clubs have appointed new managers for the season...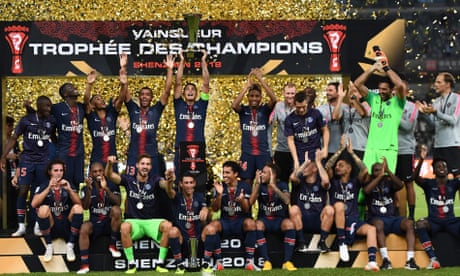 Ligue 1
Aug 09, 2018
Ligue 1 season preview: PSG will be even stronger under Thomas Tuchel
Lyon are best placed to challenge PSG, Patrick Vieira will hope to take...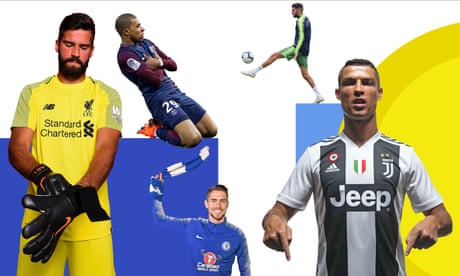 Transfer window
Aug 09, 2018
Transfer window: the most expensive signings so far this summer – video
From rising star Kylian Mbappé to five-time Ballon d'Or winner Cristiano...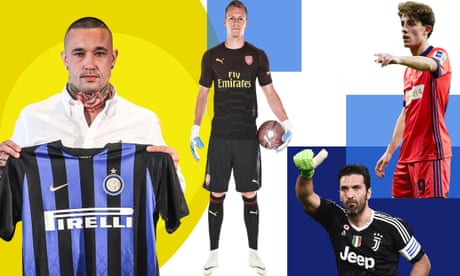 Transfer window
Jul 09, 2018
Transfer window: deals you may have missed because of the World Cup
While events in Russia have hogged the headlines, the market has rolled...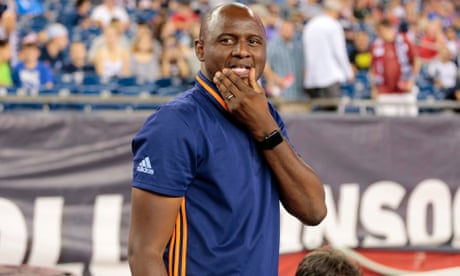 New York City FC
Jun 11, 2018
Patrick Vieira leaves NYC FC with his – and MLS's – reputation enhanced
The Frenchman turned New York City FC into a contender and also showed...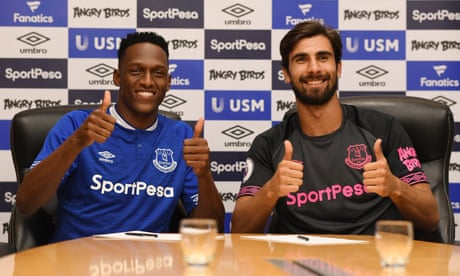 Transfer window
Jun 03, 2018
Transfer window 2018 – every summer deal from Europe's top five leagues
All the deadline day Premier League moves plus the latest deals and...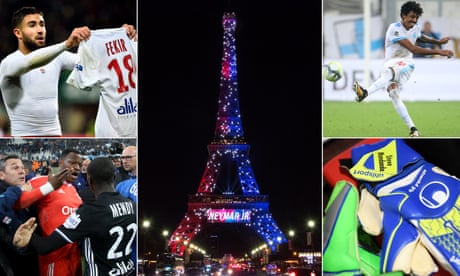 Ligue 1
May 23, 2018
It's the Adam and Erics 2018! The complete review of the Ligue 1 season
Luiz Gustavo, Neymar, Nabil Fékir and a suspended referee are among the...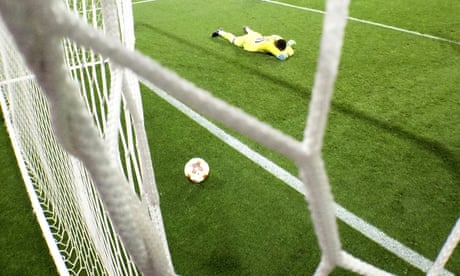 Marseille
May 21, 2018
Marseille suffer second Champions League heartbreak in four days
Marseille had to beat Atlético Madrid in the Europa League final or...
Ligue 1 Table
| P | Team | GP | W | D | L | F | A | Pts |
| --- | --- | --- | --- | --- | --- | --- | --- | --- |
| 1 | Stade de Reims | 25 | 18 | 3 | 4 | 44 | 13 | 57 |
| 2 | Nîmes Olympique | 25 | 14 | 3 | 8 | 47 | 24 | 45 |
| 3 | Ajaccio AC | 25 | 13 | 6 | 6 | 41 | 27 | 45 |
| 4 | Paris FC | 25 | 12 | 9 | 4 | 30 | 21 | 45 |
| 5 | Le Havre AC | 25 | 12 | 7 | 6 | 34 | 21 | 43 |
| 6 | Clermont Foot Auvergne | 25 | 11 | 8 | 6 | 32 | 20 | 41 |
| 7 | FC Lorient | 25 | 11 | 8 | 6 | 41 | 30 | 41 |
| 8 | LB Châteauroux | 25 | 12 | 5 | 8 | 34 | 33 | 41 |
| 9 | Sochaux FC | 25 | 12 | 4 | 9 | 35 | 38 | 40 |
| 10 | Stade Brestois | 25 | 10 | 8 | 7 | 35 | 30 | 38 |
| 11 | US Orleans | 25 | 9 | 6 | 10 | 34 | 37 | 33 |
| 12 | AJ Auxerre | 25 | 8 | 7 | 10 | 29 | 32 | 31 |
| 13 | FC Valenciennes | 25 | 8 | 6 | 11 | 31 | 40 | 30 |
| 14 | Gazélec Ajaccio | 25 | 8 | 6 | 11 | 20 | 34 | 30 |
| 15 | Chamois Niortais FC | 25 | 8 | 5 | 12 | 29 | 37 | 29 |
| 16 | RC Lens | 25 | 7 | 6 | 12 | 31 | 28 | 27 |
| 17 | AS Nancy | 25 | 5 | 10 | 10 | 26 | 34 | 25 |
| 18 | Quevilly Rouen | 25 | 6 | 4 | 15 | 27 | 42 | 22 |
| 19 | FC Bourg-en-Bresse Péronnas | 25 | 6 | 2 | 17 | 30 | 56 | 20 |
| 20 | RC Tours | 25 | 2 | 3 | 20 | 14 | 47 | 9 |