Bundesliga
Football News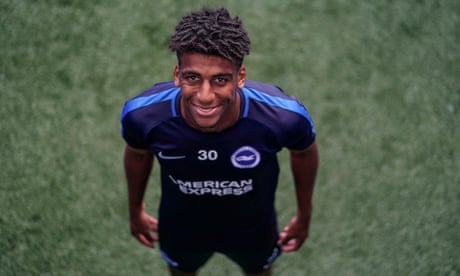 Brighton & Hove Albion
Aug 19, 2018
Brighton's Bernardo: 'In my school, I was the only black guy. It bothers me'
Brighton's new defender had a privileged upbringing in Brazil but kept...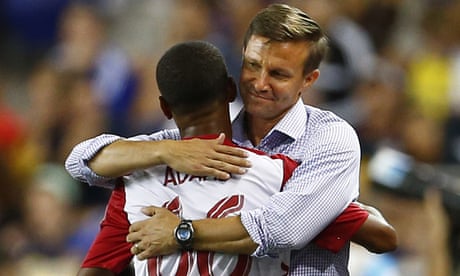 MLS
Jul 16, 2018
Will Jesse Marsch's move to Europe stop the jokes about US coaches?
Coaches who start their careers in MLS have often been treated as walking...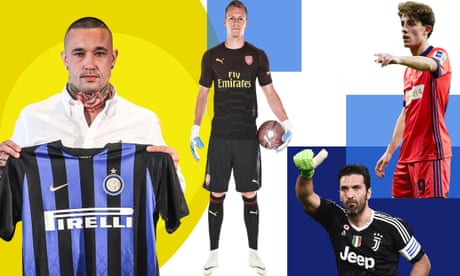 Transfer window
Jul 09, 2018
Transfer window: deals you may have missed because of the World Cup
While events in Russia have hogged the headlines, the market has rolled...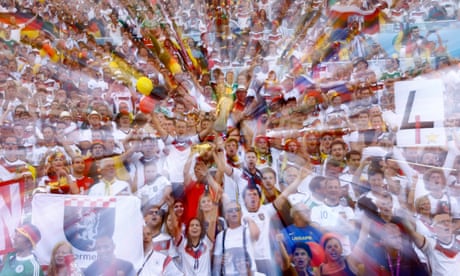 World Cup 2018
Jun 16, 2018
Germany open World Cup defence to backdrop of fears over the future | Donald McRae
The Nationalmannschaft are enjoying unprecedented success but, according...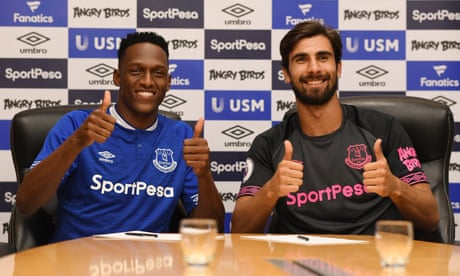 Transfer window
Jun 03, 2018
Transfer window 2018 – every summer deal from Europe's top five leagues
All the deadline day Premier League moves plus the latest deals and...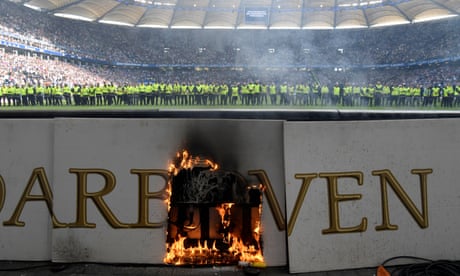 Bundesliga
May 14, 2018
Riotous final day captures the paradoxes of Bundesliga 2017-18 | Andy Brassell
There has been plenty of entertainment but it has been an unusual and not...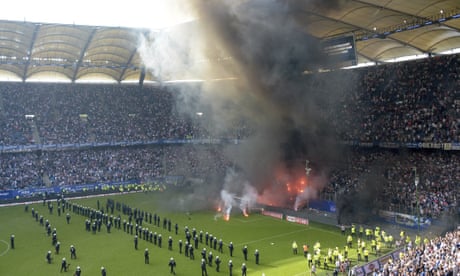 Hamburg
May 12, 2018
Hamburg suffer historic relegation and leave Bundesliga with a bang
A 2-1 home victory against Mönchengladbach was in vain for the...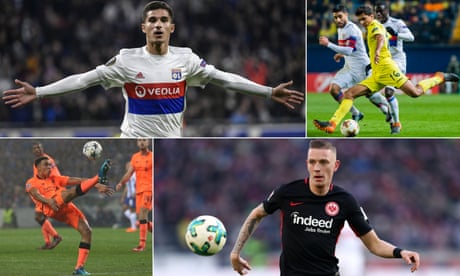 European club football
May 09, 2018
The top 10 breakthrough stars of the season in Europe's big leagues
Some exciting talent has emerged across Europe this season, from Liverpool...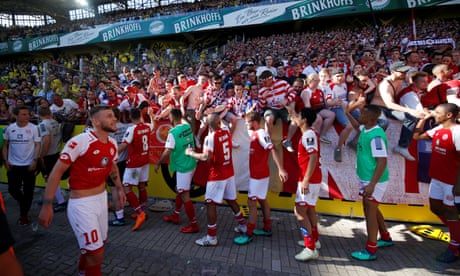 Bundesliga
May 07, 2018
Mainz use Klopp masterclass to topple Dortmund and seal survival | Andy Brassell
Sandro Schwarz's team pulled off one of the shocks of the weekend –...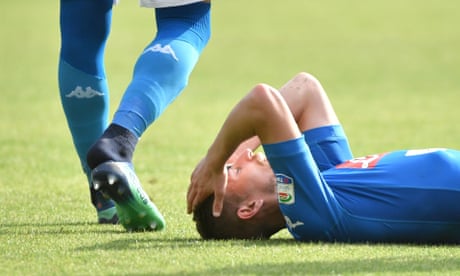 European club football
May 06, 2018
European roundup: Juventus on verge of Serie A title after Napoli draw
Napoli's draw virtually hands Juventus seventh straight league...
Bundesliga Table
| P | Team | GP | W | D | L | F | A | Pts |
| --- | --- | --- | --- | --- | --- | --- | --- | --- |
| 1 | FC Bayern München | 34 | 27 | 3 | 4 | 92 | 28 | 84 |
| 2 | FC Schalke 04 | 34 | 18 | 9 | 7 | 53 | 37 | 63 |
| 3 | TSG 1899 Hoffenheim | 34 | 15 | 10 | 9 | 66 | 48 | 55 |
| 4 | Borussia Dortmund | 34 | 15 | 10 | 9 | 64 | 47 | 55 |
| 5 | Bayer Leverkusen | 34 | 15 | 10 | 9 | 58 | 44 | 55 |
| 6 | Red Bull Leipzig | 34 | 15 | 8 | 11 | 57 | 53 | 53 |
| 7 | VfB Stuttgart | 34 | 15 | 6 | 13 | 36 | 36 | 51 |
| 8 | Eintracht Frankfurt | 34 | 14 | 7 | 13 | 45 | 45 | 49 |
| 9 | Bor. Mönchengladbach | 34 | 13 | 8 | 13 | 47 | 52 | 47 |
| 10 | Hertha BSC | 34 | 10 | 13 | 11 | 43 | 46 | 43 |
| 11 | Werder Bremen | 34 | 10 | 12 | 12 | 37 | 40 | 42 |
| 12 | FC Augsburg | 34 | 10 | 11 | 13 | 43 | 46 | 41 |
| 13 | Hannover 96 | 34 | 10 | 9 | 15 | 44 | 54 | 39 |
| 14 | 1. FSV Mainz 05 | 34 | 9 | 9 | 16 | 38 | 52 | 36 |
| 15 | SC Freiburg | 34 | 8 | 12 | 14 | 32 | 56 | 36 |
| 16 | VfL Wolfsburg | 34 | 6 | 15 | 13 | 36 | 48 | 33 |
| 17 | Hamburger SV | 34 | 8 | 7 | 19 | 29 | 53 | 31 |
| 18 | 1. FC Köln | 34 | 5 | 7 | 22 | 35 | 70 | 22 |